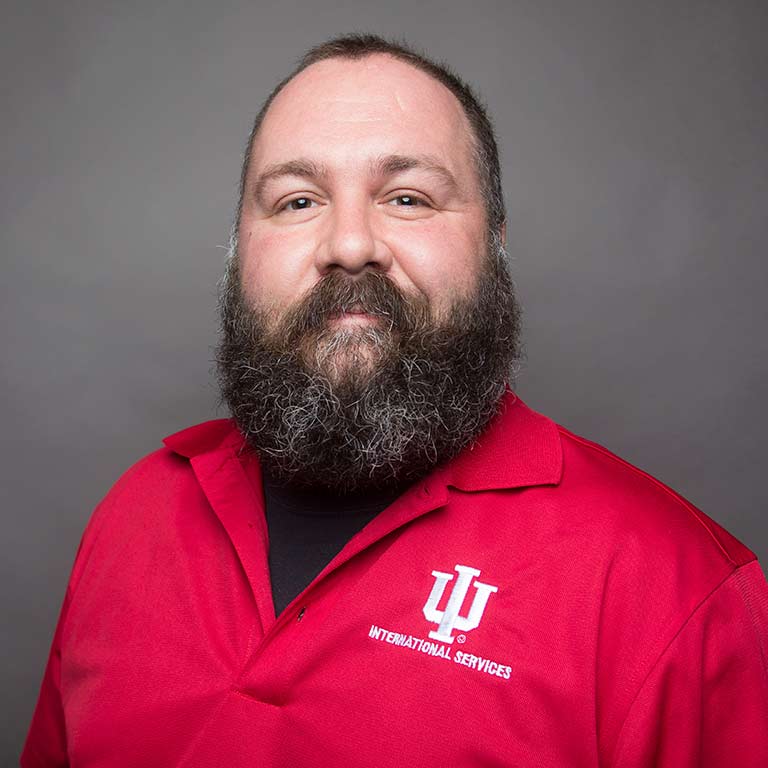 Biography
Domonic M. A. Potorti has worked in the Office of International Services since 2003.
He was born near Salt Lake City, Utah, but was raised in New Jersey and Maine. He calls Bangor, Maine, his hometown.
He earned a bachelor's degree in anthropology from the University of Maine in 2002 before coming to IU in 2003 to earn a master's degree in Central Eurasian studies (Turkish specialization). He lived in Turkey for a semester on an exchange program and has a passion for the cultures, histories and geographies of the Eastern Mediterranean.
He fell in love with international travel and culture in high school after participating in a trip to Italy and Greece. His favorite place in Bloomington is the downtown square, a great place to shop local businesses and eat delicious food. It is also where he met his partner.
He lives with his partner in a home outside Bloomington filled with books and international artifacts. He is on the board of directors for the Indiana Raptor Center.