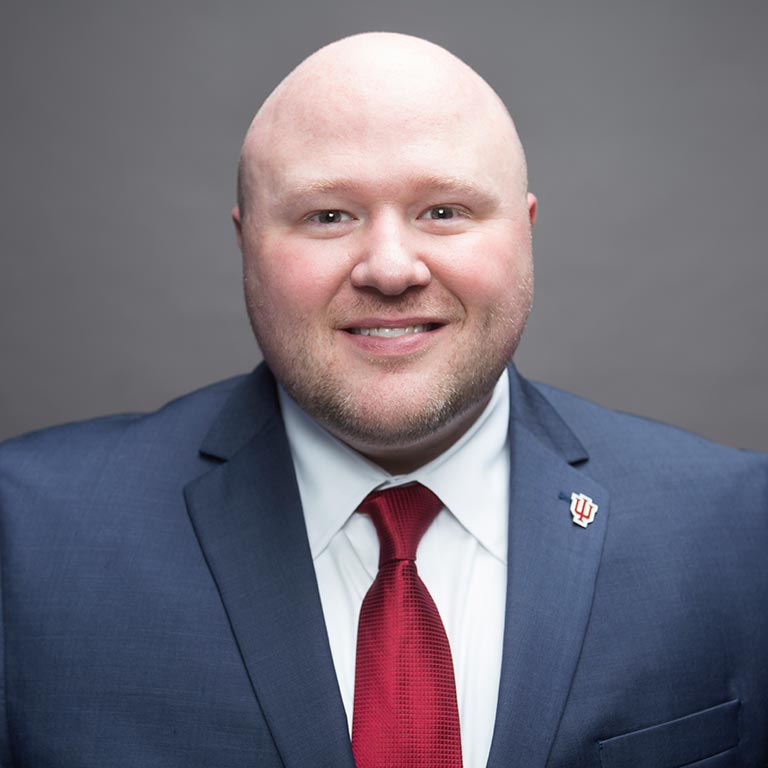 Biography
John Wilkerson has worked in international education since 2006. He serves as Associate Vice President for International Services and Director of International Admissions.
Prior to assuming his role with Indiana University, Wilkerson served as Director of the Office of International Admissions at the University of Missouri, and as Director of Study Abroad for the Missouri School of Journalism. Wilkerson had previously served as Director of Admissions for Columbia College in Columbia, Missouri.
Wilkerson holds bachelor's degrees in Psychology and Sociology, earned his Master of Education in Psychological Counseling, and completed his doctoral studies in Global Education Policy. He has served in various leadership roles with NAFSA: The Association of International Educators, and the Council of International Schools. Currently, Wilkerson serves in leadership with the International Association of College Admissions Counselors.